I recently watched the movie 'Unicorn Store' on Netflix and was pleasantly surprised at how many important life lessons it contained. Here is a synopsis of the film:
After failing out of art school and taking a humdrum office job, a whimsical painter gets a chance to fulfill her lifelong dream of adopting a unicorn.
This is a quirky movie not meant to be serious or dramatic but the messages throughout the film were powerful and spiritual. I could strongly relate to Brie Larson's character Kit as I'm sure anyone who has also found themselves at some point stuck living a life devoid of purpose and innocence would. Kit finds herself working at a temp agency after her art school stint didn't work out. She is a loud personality who believes in magic and passion but her co-workers are devoid of life- apathetic and miserable. While working at the temp agency, Kit receives a mysterious letter from "The Salesman" (Samuel L. Jackson) who invites her to "The Store," the place that sells "what you need." The Salesman offers Kit the chance to fulfill her childhood fantasy of owning a unicorn. Kit must prepare for ownership of a unicorn by meeting specific requirements detailed in files given to her by the Salesman. The requirements are listed down below and they are in fact universal requirements for manifesting anything you want in your life. This is where the film becomes so much more than a weird movie about a girl and a unicorn.
1.You must first build a home for the unicorn
We need proper foundation for our dreams to manifest. Is your life accommodating for what you want? Is your environment the right habitat for your dream? What needs to change?
2.Feed your unicorn in body and mind
You have to nourish your dreams if you want them to manifest. What should you be doing in order for them to thrive?
For example, if you want to start an online business, are you keeping your laptop on? Do you have an email address? Are you taking courses on entrepreneurship? Are you being inspired by businesses?
3.Caring for your unicorn
You must support it with love because it's very sensitive to negative energies.
You can't treat your dream like the way you treat things you hate.
Other Lessons
At the beginning of the film when Kit genuinely believed she was going to receive a unicorn, it felt electrifying to her. It was so intense that she ran away from it, disbelieving it could actually be true. Synchronicities about unicorns started following her wherever she went. I thought this was a perfect depiction of what happens when we over-think things and then let our egos decide what is real and right for us. Synchronicities are the universe's way of saying you are on the right track.
When Kit began to get impatient with the "salesman" he accused her of being selfish for trying to force things to happen. In life we self-sabotage ourselves when we assume that we have control. All we have to do is believe in something so intensely and prepare for it which allows the universe to make it happen. When we give up control, that's when things manifest.
Kit had a fun loud personality which was viewed as childish by her family and peers. Judgement is expected when you decide to do the non-traditional but the judgement is a result of people wishing they could live with as much excitement and passion.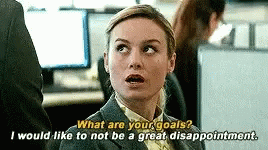 Kit's parents ran a self-help retreat group in the film and she accused them of not believing in her and supporting her in her dreams. By the end of the film she is able to reconcile with them because she realizes that they were always there for her, but she didn't see it because she kept running away from herself and not taking responsibility for her feelings.
Some reviewers are saying this film is about a "a twenty-something woman finally deciding she's growing up." I didn't agree with these reviews because that's not the message. The message is that when we support ourselves, we can create the life we want, but being an adult isn't about living life like her temp agency co-workers, that being an adult means we have to be miserable and serious. No, growing up means that we can use the magic of our inner child to achieve the impossible.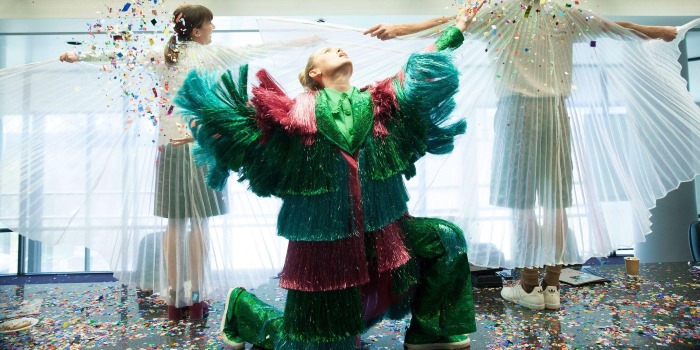 A question I thought a lot about during the film was "do we have a good reason for hiding from ourselves?" All of us at some point or another have pushed away all hopes, dreams, and desires in favour of a life that we aren't happy with. How did we get here?
Moral of the Story
When you're supporting, nourishing, and loving yourself, that's when things manifest, that's when you can create the life of your dreams.
When Kit finally came face to face with the unicorn that the salesman promised her after she fulfilled all the requirements, she thanked him for always being there for her and she decided she didn't need him anymore, which meant the next person in line could have him.
Are dreams and hopes are always there for us. Are we there for them though? Are we there for ourselves?
Maybe it's less about achieving your dream and more about believing you can achieve your dream. 
I would highly recommend checking out 'Unicorn Store' on Netflix….